Refurbished Vector Ultra 5000 Wet Scrubber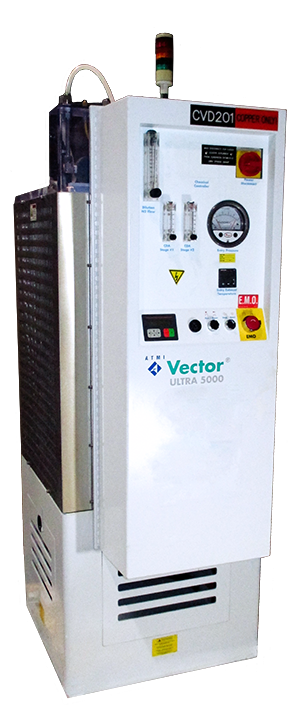 Description:
The Vector Ultra 5000 is a wet scrubber type abatement system originally produced by Ecosys, who were subsequently acquired (in chronological order) by ATMI, Metron and Applied Materials.
The Vector Ultra 5000 is designed specifically for CVD applications and can be configured with 1-4 inlets. The Vector Ultra 5000 features a special inlet entry to prevent concerns such as clogging and corrosion.
Trillium provides end users with refurbished Vector Ultra 5000s, spare parts and on-site service to improve system reliability and uptime.
Specifications for the Vector Ultra 5000 are below.
| Inlets | Voltage | Dimensions (WDH) | Max Flow Rates |
| --- | --- | --- | --- |
| 1-4 | 200-230V 3 Ph | 27″ x 36.3″ x 84″ | 250 SLM |