Refurbished Edwards QDP80/QMB1200 Dry Pumps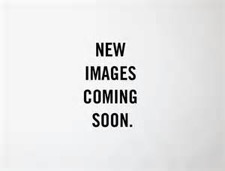 Description:
The Edwards QDP Series Dry Pumps are an excellent choice for primary pumping requirements in a wide range of applications. Their low capital and repair cost, ease of operation and interface ability with a wide range of process tools make them the preferred choice for upgrading rotary vane pumping systems.
Following the 1st generation of air cooled Edwards CDP and DP series dry pumps, the QDP80/QMB1200 was launched featuring quieter water cooled motors and built in functionality for integration to a parent system. This 2nd generation of dry pumps from Edwards became the work horse of the semiconductor Industry in the mid 90's, and many thousands are still in use today.
Mechanically, the QDP80/QMB1200 shares essentially the same pump module as its predecessors, as well as its successor, the iQDP. The QDP gas purge system, while functionally similar to the iQDP as well, is set and adjusted manually. The QDP electrical and electronic controls and sensors are provided by separate control modules available in varying degrees of sophistication.
The addition of the QMB1200 Booster Pump mounted on top of the QDP80 significantly increases pumping capacity. Do to the size and weight of the QMB1200, the best and safest option for coupling it to the QDP80 is the use of an independent booster frame.
| Pumping Speed | Ultimate Pressure | Motor Power | Inlet | Exhaust |
| --- | --- | --- | --- | --- |
| 554 CFM | 5 mTorr | 8 kW | ISO160 | NW40 |