New Univac 200 Series Rotary Piston Pump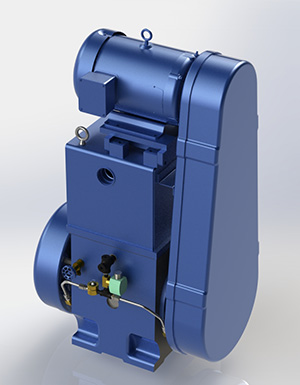 The Univac 200 Series is an oil flooded rotary piston pump that is well regarded as the workhorse of many industries, including Vacuum Heat Treating, Sintering, Vacuum Arc and Induction Melting, as well as many others. The Univac 200 Series is identical to the Stokes 212H-11 and all parts are interchangeable. Trillium provides expert service and affordable spare parts for the full Univac line.
| Model | 208V 60Hz PN | 460V 60Hz PN |
| --- | --- | --- |
| Univac 200 Series | UNIVAC 200 LV | UNIVAC 200 HV |
Note: Other motor voltages available upon request.
All Univac 200 Series pumps share the same data below. Download the full manual below.
| | |
| --- | --- |
| Pumping Speed | 150 cfm |
| Ultimate Pressure without Gas Ballast | 25 mTorr |
| Power | 7.5 HP |
| Dimensions (Inches) | 44″H x 24″L x 27″W |
| Weight | 950 lbs. |
| Oil Capacity | 4 Gallons |