Refurbished CTI OnBoard IS 8F Cryo Pump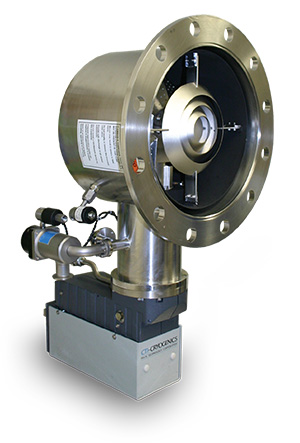 The CTI OnBoard IS 8F series of cryo pumps comprise the majority of intelligent 8" cryo pumps used in 300mm semiconductor PVD applications. Using a very similar cryopumping design as the OnBoard 8F , the OnBoard IS 8F includes the added benefit of inverter driven motor control to optimize energy consumption.
Onboard IS 8F cryopumps are offered in a range of configurations including ASA/ANSI, ISO, and Conflat flanges along with a full UHV version, which incorporates additional metal seals in lieu of traditional orings.
Trillium provides world-class support for your OnBoard IS 8F including technical support, expert repair service, as well as a full range of spare parts and repair kits for every repair approach.
OnBoard IS 8F cryos offer the following performance. Included is the performance of the larger size available for comparison.
Pumping Speed (l/s)
Model
H2O
Air
H2
Ar
Cooldown (Minutes)
OnBoard IS 8F
4000
1500
2500
1200
90
OnBoard IS 250F
6500
2200
3200
1800
120